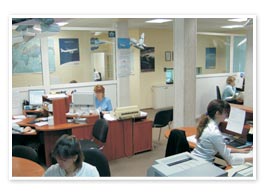 We thank you for having visited the web site of our company and hope that you will find interesting the information and services we offer.
The main field of activity of the Olympia Business Travel company is full servicing and consulting of regular corporate customers in the sphere of business trips, conferences, seminars, incentive events all over the world ('business travel').
From the outset, in more than 20 years of its history, our travel management company, a classical one, has been always guided by the standards, norms and technologies accepted in Europe.
The Olympia Business Travel offers its corporate clients comprehensive professional knowledge and practical experience of organizing business journeys that have positioned it visibly and steadily in the business travel segment of Russian market.
The cooperation with us makes it possible for your company to organize business travelling in the most efficacious way thanks to our custom-tailored approach characterized by:
formulation of policy which is adequate for the image and rules of your company ('travel policy');
travelling budget forecasting and management;
statement of basic principles of the price/quality relationship;
suitable method of payment.
Having an extensive experience in the field of business travels and events, with the help of our partners in Russian Federation and abroad, we readily arrange business trips and corporate events of any type, conferences, seminars and traineeships, minimizing our customers' expenses thanks to an effective organizing and precise planning.
Thanks to the high qualification of the Olympia Business Travel personnel, we offer our clients consulting services for the arrangement of business tours and corporate events, in particular, in relation to cost optimization. Based on our customers' preferences and flight statistics, the Olympia Business Travel's staff is able to advise you the most useful routes and seasons, along with special carrier and hotel services. The services consolidation by destination or carrier assures you an additional saving.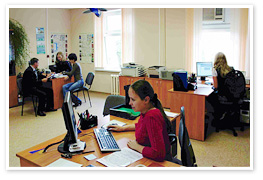 Today, in line with its traditions, the Olympia Business Travel, applying modern technologies, serves its foreign and Russian clients most of whom stay with us for quite a long time. Our customers are big Russian and international companies which specialize in various business fields. Their reputation and references are indicative of their confidence in us and our expertise, reliability and high quality of our services.
A balanced financial policy, measured marketing, well-established corporate culture and competitive prices enable us to supply expeditiously quality services to our corporate clients.
We guarantee you high quality services at the shortest time. We will be glad to see you among our clients. We assure that employing the services of Olympia Business Travel your company will get the best price-quality relationship, enjoy high level service and attendance of our advisors and managers.